We don't want joint replacements,
we want cures
Born out of this frustration, I created Angry@Arthritis to cut through the pain. I've spent thousands of hours googling, read mountains of research papers, sent hundreds of emails, donated hundreds of thousands of dollars to research, and flown all over the world building relationships in order to get a good picture of the state of the science. Our podcast provides you with access to the world's leading arthritis experts – PhD researchers and clinicians from all over the world – and the current state of their innovative science, research, and drug/treatment development.
In addition to providing patients with better, more actionable information – and hope – we're focused on raising the public profile of this terrible disease and on crowdsourcing funding to support new OA cures. There's a gaping hole between the research and clinical solutions. Let's raise money together to fund a fix for OA. I encourage you to donate.
Angry@Arthritis is a 501(c)(3) not for profit focused on attacking osteoarthritis.
We hope Angry@Arthritis gives you hope that your life is not over when you get an arthritis diagnosis – and a way to engage to help cure OA.
MEDIA COVERAGE
Revolutionising Osteoarthritis Treatment: Hope and Innovative Regenerative Approaches, Drug Target Review
Revolutionising Is Osteoarthritis Cure — ARPA-H NITRO — Rocket Fuel Or TNT?, Clinical Leader
First-Ever OA Clinical Trial Locator Launched, Orthopedics This Week
Crowd-Sourced Neuroscience, New Sickle Cell Dataset Published, FDA-Approved Software, Clinical Research News
Osteoarthritis: Is a Cure on the Launch Pad?, PharmExec
Osteoarthritis: Is a Cure on the Launch Pad?, Applied Clinical Trrials
Angry@Arthritis Launches Global Osteoarthritis Clinical Trial Locator, Applied Clinical Trrials
Angry@Arthritis Rolls Out Global Osteoarthritis Clinical Trial Locator, Orthopedic Design & Technology
Arthritis groups seek osteoarthritis therapy funding in 'Shark Tank' event on Capitol Hill, Healio
PRESS RELEASES
University of Basel Delivers First Biological Implants for Treatment of Cartilage Lesions and Osteoarthritis in Humans
Angry@Arthritis Launches 1st Global Osteoarthritis Clinical Trial Locator
Angry@Arthritis Founder and Osteoarthritis Patient Steve O'Keeffe Applauds ARPA-H Moonshot to Find a Cure as He Works to Eliminate Joint Replacements
Global Osteoarthritis Leaders Host OA Innovation Shark Tank Meeting at U.S. Congress to Showcase Promise of New Cures – Call for Increased Federal Funding and Transparency
Marking Arthritis Awareness Month, New Angry@Arthritis Podcast Attacks Failing OsteoArthritis Status Quo
"The reasonable man adapts himself to the world: the unreasonable one persists in trying to adapt the world to himself. Therefore all progress depends on the unreasonable man."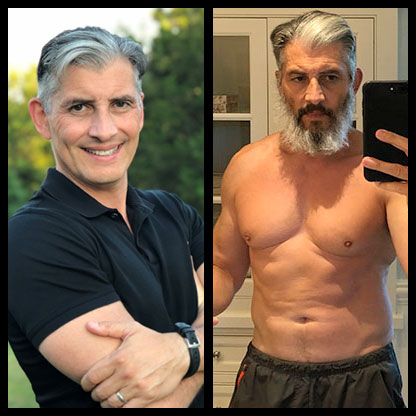 OA Happens… Me at the time of my OsteoArthritis diagnosis – not overweight, exercising regularly, eating well.
My name is Steve O'Keeffe
I'm a 56-year old fella – and the founder of Angry@Arthritis. I've always worked out and prided myself on a healthy lifestyle. Arthritis couldn't happen to me. Wrong. I started Angry@Arthritis to challenge the failing status quo – to provide a patient-centric resource for people who get an OA diagnosis. I started this platform because there was nothing available to support me in my quest for information about the disease, what to do, and potential paths to a cure.
This is my inspiration for Angry@Arthritis – I don't want others to feel helpless.